Pet Ambulance began in 2007 when the founder, Jarrod Male, identified the need for critical care and general pet transport services for veterinarians in the Canberra, Australia and surrounding districts.
Jarrod has since built up a very busy specialist service for Canberra's leading veterinary practices and referral hospitals, with two ambulances in the growing fleet, specialising in transportation of emergency and critical care patients.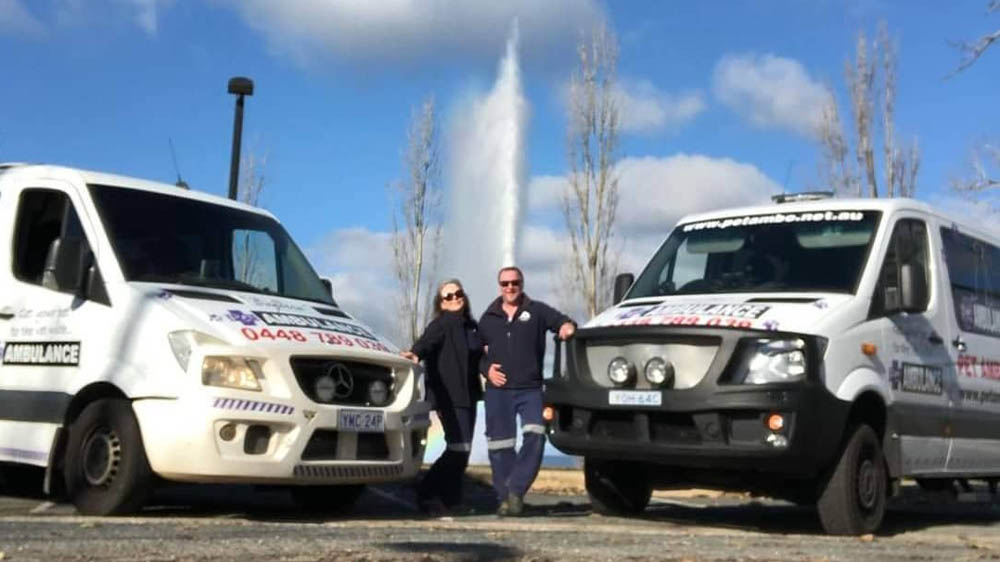 One of the challenges of transporting critical care patients is the onboard monitoring of vital signs during transit. A moving noisy vehicle poses several challenges, including:
The difficulty in using traditional monitoring equipment such as lingual probes in position due to patient movement (if not under sedation), vehicle vibration and mobile communications
Point-in-time patient documentation, as this is a manual process at times this may be only done at pick up and/ or patient handover at the hospital, but not during transit. Limiting the information available and not having a continuous view of the patients' condition.
In August 2020, The AVT team started working with Pet Ambulance to understand the workflow and challenges of monitoring critical care and emergency patients whilst in transit.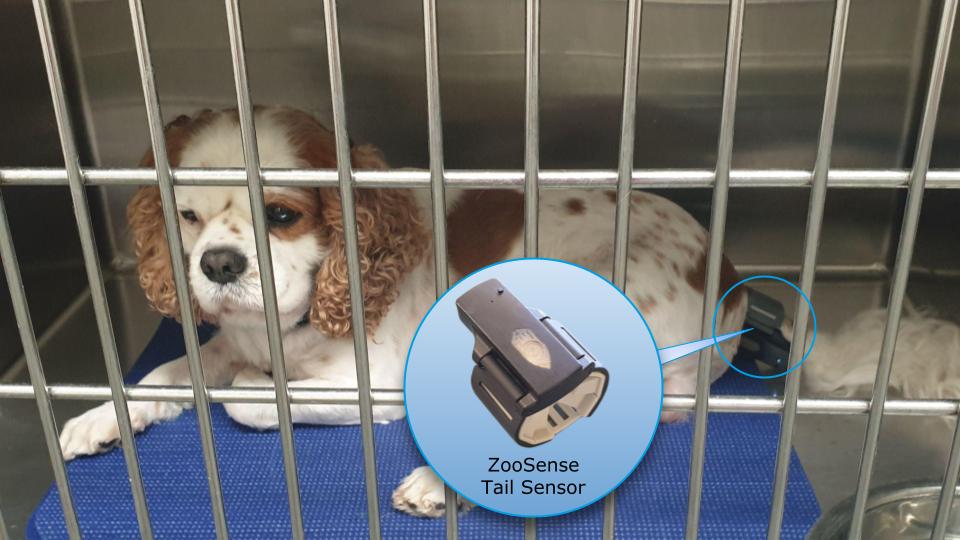 The WirelessZoo technology was trialled during transportation on several critical care patients. Pet Ambulance were able to see the live streaming of vitals data throughout the entire journey, (in conjunction with live streaming video) from the iPad that was secured to the dashboard of the ambulance. Furthermore, the data was streamed live via the cloud and shared with vets remotely and continuously during transit, providing vital information to the vets before the patient arrives.
The WirelessZoo digital anaesthesia chart assisted in recording time stamped vital signs data, as well as documenting any medications administered and observation notes, adhering to current monitoring protocols.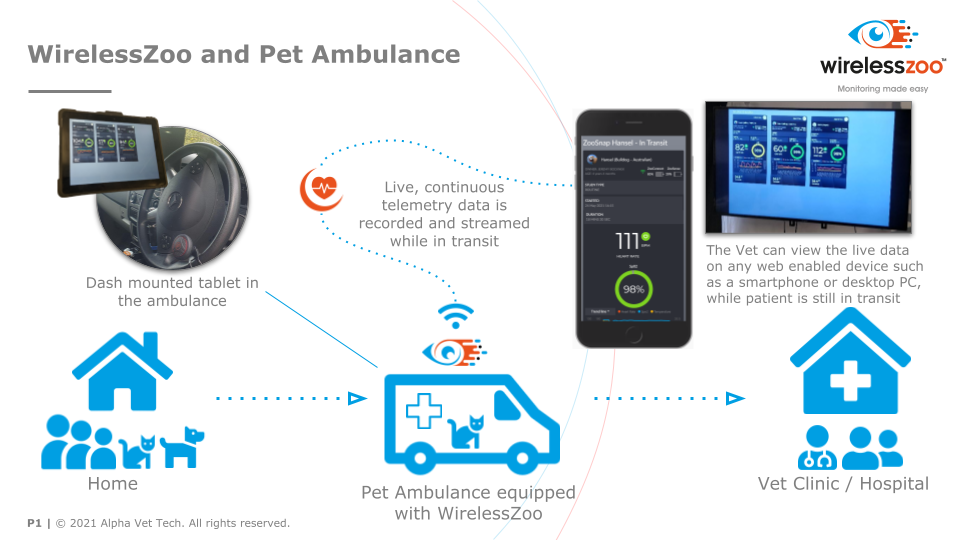 The patient report can be downloaded as a PDF and sent directly to the hospital or Veterinary practice via email upon arrival at the vets.
Jarrod was very excited to see our WirelessZoo technology in action and sees how it can help improve the care provided to the patients being transported, filling in the previous gaps in monitoring.
From the hands-on experience working with Pet Ambulance, the AVT team gained a better understanding of the challenges when monitoring patients in transit, which led to the development of a feature called ZooSnap.
The ZooSnap will enable Pet Ambulance to send a unique link by email to the vet hospital or practice, for the vet team to view the vital signs of the incoming critical care patient(s), helping them get objective data prior to arrival, enabling them to better prepare for the patient's arrival whilst enroute.
Pet Ambulance will be the first critical care animal transportation service globally to adopt WirelessZoo, providing a mobile solution to monitoring continuously and improving the welfare of critical care patients in transit.
For more information on Pet Ambulance, please visit: https://www.petambo.net.au
For more information on WirelessZoo™, please visit www.wireless-zoo.com