On May 25th, 2020 the AVT Team visited the Koala Hospital in Port Macquarie and demonstrated the WirelessZoo ZooSense to explore applications of the WirelessZoo technology to help koalas in recovery after trauma such as bushfires. As the koala doesn't have a tail, the device was put on the forearm so that it allowed natural movement from the koala.
During the a monitoring session, we were surprised to see the koala's heart rate increasing rapidly when humans were nearby, indicating elevated stress levels. Without the continuous monitoring by WirelessZoo, it was very difficult to assess the stress levels of the koala as it shows very little physical signs of stress. Only very experienced staff are able to detect the signs of stress in koalas.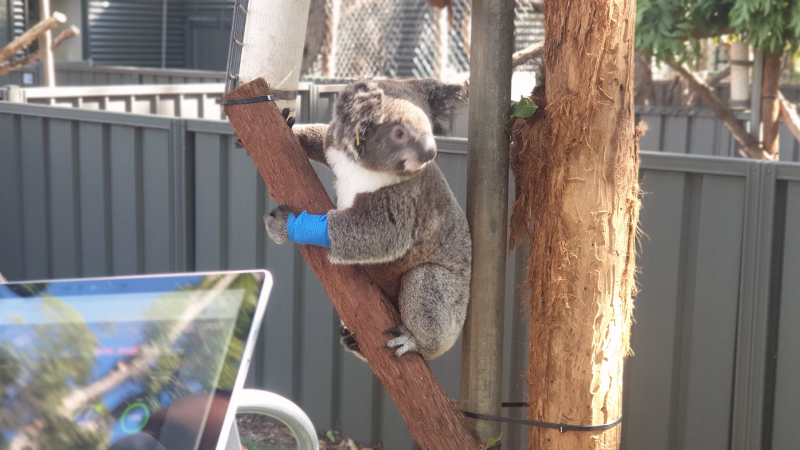 The Koala was allowed to climb back in its tree at the Hospital where we continued to monitor its vitals at a distance, while we observed from a distance. We could see many opportunities where the WirelessZoo would help the Koala Hospital with their koalas from a health point of view as well as an education tool for the visitors on koala's stress and health.
For more information on WirelessZoo™, please visit www.wireless-zoo.com